About our Kennels
Creekside Pet Boarding in San Luis Obispo County is a spacious 5-acre pet hotel between the cities of Arroyo Grande, Pismo Beach, and San Luis Obispo. Our pawsitive, friendly environment offers the ultimate in safety and comfort in dog boarding, dog daycare, cat boarding, and yes, boarding for all your other family pets. Rest assured that we are dedicated to providing the tender, loving care that every pet needs when you can't be there with them.
Deciding who to entrust with your VIP's (very important pets) is no less important than where to enroll your preschooler. Every dog, cat, bird, or other pet we get to love enjoys home-like amenities and a level of professional expertise unparalleled in the pet care industry. As a member of the International Boarding & Pet Care Association, our staff members are certified pet care technicians, a standard that sets us apart in the dog boarding, doggy daycare, and cat boarding industries.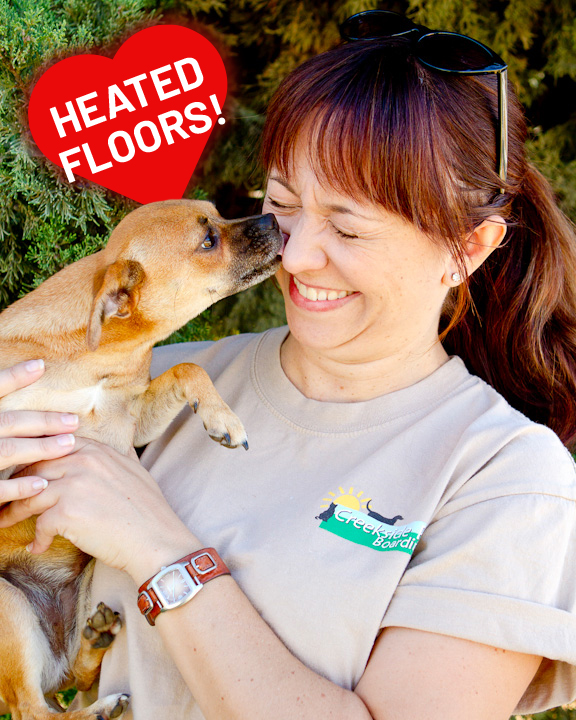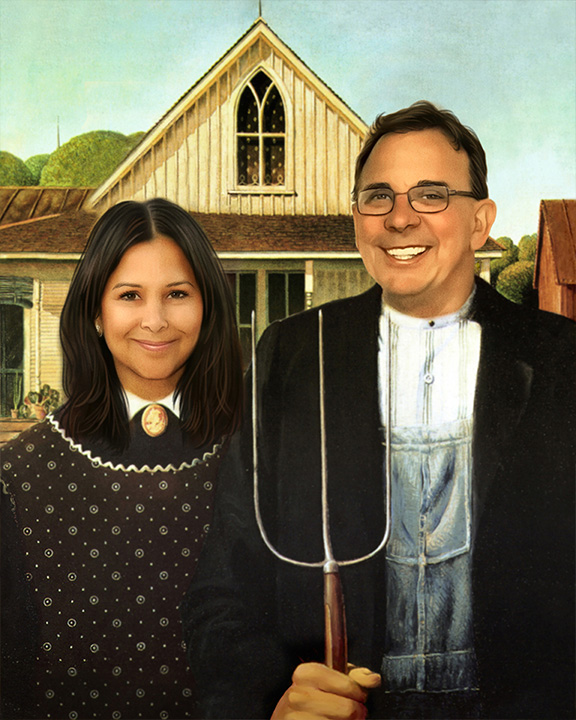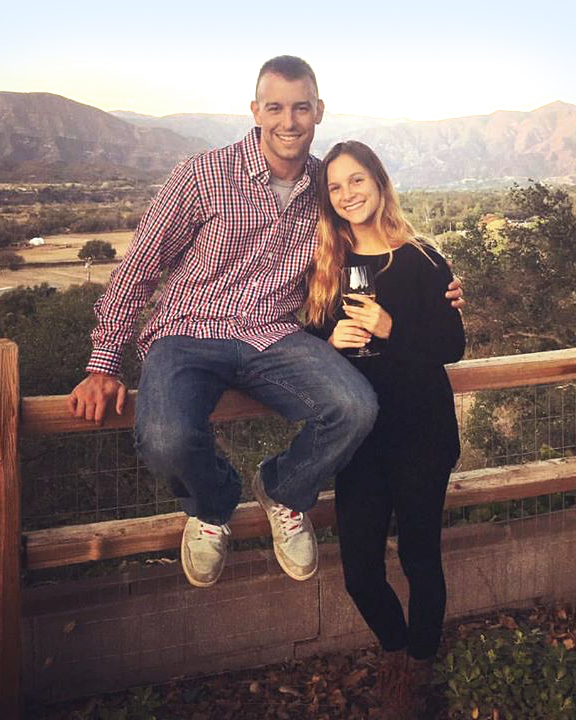 About Comfortable Kennels
Comfortable kennels are healthy kennels and that involves clean air quality, ambient temperatures, noise mitigation, security, and exemplary sanitation. Oh, and unlimited pampering.
At Creekside Kennel and all new cattery, you never have to settle for less!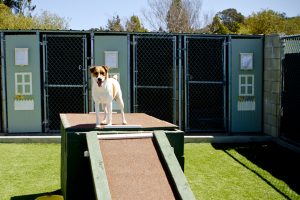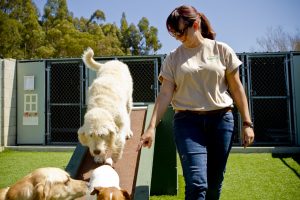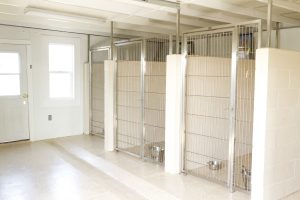 How We Do It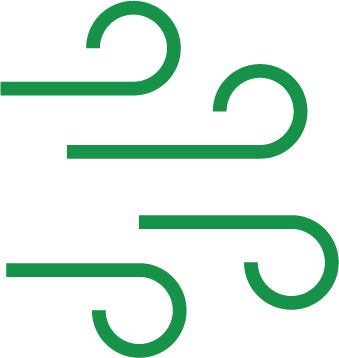 Fresh air at all times is a major consideration for every reputable animal facility. Studies prove that animals boarded in a closed building require an air exchange every 2 hours, which is virtually impossible for most kennels to accomplish. Creekside exceeds that standard with a constant crossflow of glorious fresh air! Even our indoor housing has continuous fresh air exchange ceiling fans.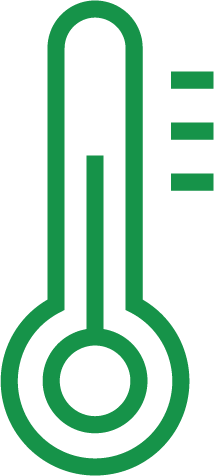 Temperature control is essential for meeting the needs of many different breeds. Our open air kennels provide a heated floor area to ensure that all dogs, from toy breeds to Saint Bernards, can choose their own level of ambient temperature.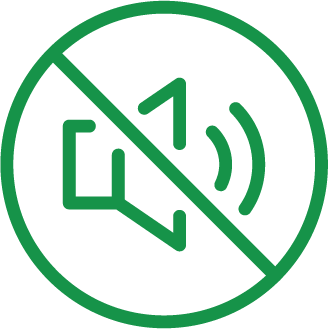 Noise mitigation is important when it's time for tucking them in for the night. Cement block wall dividers are the best way to prevent intimidating noises caused by neighbor dogs jumping against chain link or metal sidewalls. All of our custom enclosures have 3-sided block walls that eliminates cross contamination and provides a secure sanctuary.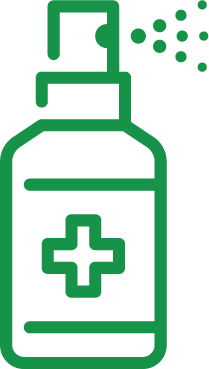 Impeccable cleanliness is a scientific matter in kennel maintenance. Our specially coated walls and contact surfaces have a lifetime sealant specifically formulated for kennels. The old days of using diluted bleach is a thing of the past and we only use non-toxic disinfectants approved for every dog's sensitive nose membranes. At Creekside, details matter!